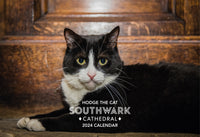 Hodge's 2024 Calendar is here!
Exclusive to the Southwark Cathedral Shop, the Hodge 2024 calendar has arrived.
Including 12 full colour photographs of our resident feline, this is the puuurrrfect gift for all those cat lovers out there!
Pawchase here
The Pilgrims' Way To Canterbury from Winchester and London
This guidebook describes an ancient pilgrimage route in southern England from Winchester in Hampshire, or Southwark, London to Canterbury, a 138 mile walk through wood and farmland, with views across the Weald.
Divided into stages of about 10 miles, with route summary and information on public transport, accommodation and places of interest.
Buy Here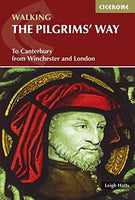 Labres Hope Soap
Partnered with Crisis, Labre's Hope exclusively employs people experiencing homelessness to handcraft soaps & candles while providing, mental health support & employment coaching.
click here for Further information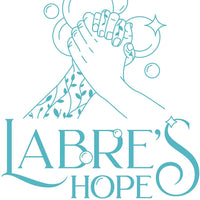 London Souvenirs
Discover our new range of London Souvenirs designed by illustrator and independent business owner Jessica Hogarth
Buy Here
Some of our favourite collections