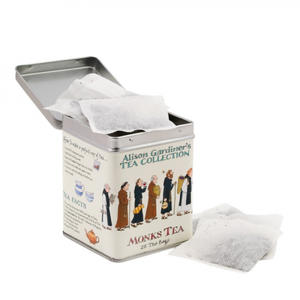 A stunning design featuring monks through the ages illustrated by Alison Gardiner.
This tea is a classic English blend with excellent strength and a rich, full flavour. It has been blended from teas from the best estates in Assam, Sri Lanka and Africa.
Ethically sourced to the Ethical Tea Partnership Standard.
Comes in a tea caddy designed by Alison Gardiner.
Contains 25 tea bags (60g)