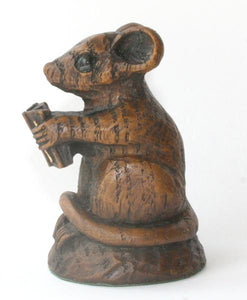 Church mouse stands with his hands holding a Bible, while reading carefully the Lords word. He is a good mouse with morals and well behaved but, its a hard life living in the choir stalls of the Cathedral and he needs all the help he can get.
Could you be his saviour and new keeper and give this little mouse the help and love in a new home that he deserves?

Size – Approximately 3 inches tall.