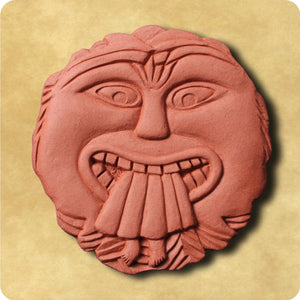 This design is based on the 15th century wooden roof boss, originally in the Nave ceiling of Southwark Cathedral. Judas Iscariot was the disciple who betrayed Jesus for 30 pieces of silver.
Southwark Cathedral lies on the south bank of the River Thames close to London Bridge. It has been a place of Christian worship for more than 1,000 years, but only obtained Cathedral status since the creation of the diocese of Southwark in 1905.
Can be used indoors or outside and holes in the corners of the tile to use as fixing points.
Dimensions: 8.7cm x 10.5cm