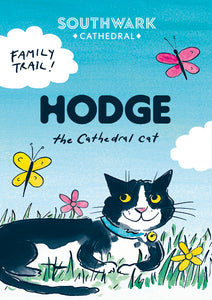 Join Southwark Cathedral resident cat for this animal themed tour of Southwark Cathedral which is ideal for your young kittens to enjoy when visiting the oldest gothic church in London.
Discover the animals who share the Cathedral with Hodge from those in our beautiful icons to those who are immortalised on memorials and tombs.  
Beautifully illustrated by local artist Rosie Brooks this trail is purrfect for children 5+, this trail includes colouring in and fun facts about the Cathedral.
Also available from the Cathedral welcome desk and shop.
Size: A5 fold up fully illustrated map.