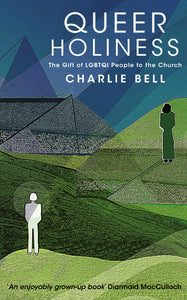 LGBTQI people in the church have spent a long time being told what God expects of them and how they should behave. From prohibitions on who they might love or marry, to erasure and denial, the theological record is one in which LGBTQI people are far too often objectified and their lives seen as the property of others.
In no other significant religious question are 'theological' arguments made that so clearly reject overwhelming scientific and experiential knowledge about the human person. This book seeks to find a better way to do theology – not about, but with and of LGBTQI people – taking insights from the sciences and personal narratives as it seeks to answer the question: 'What does human flourishing look like?'
Charlie Bell
is an Academic Clinical Fellow in Psychiatry at South London and Maudsley NHS Foundation Trust and King's College London. He is also the John Marks Fellow, College Lecturer and Director of Studies in Medicine at Girton College Cambridge. In 2021 he was ordained deacon in the Church of England and is serving his curacy in the Diocese of Southwark.