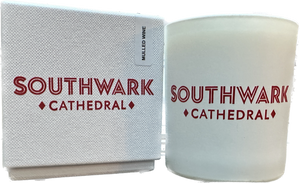 Mulled Wine Soy Wax Candle with Southwark Cathedral Logo.
Handmade in the UK by Homewick Candles using natural soy wax, vegan friendly and cruelty free. 
Trim wick to 3-5mm before lighting. Ensure full and even melt pool on first burn. Never burn for longer than 4 hours. 
May produce an allergic reaction.