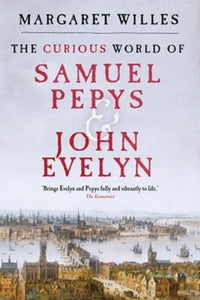 An intimate portrait of two pivotal Restoration figures during one of the most dramatic periods of English history Samuel Pepys and John Evelyn are two of the most celebrated English diarists. They were also extraordinary men and close friends. This first full portrait of that friendship transforms our understanding of their times.

Pepys was earthy and shrewd, while Evelyn was a genteel aesthete, but both were drawn to intellectual pursuits. Brought together by their work to alleviate the plight of sailors caught up in the Dutch wars, they shared an inexhaustible curiosity for life and for the exotic. Willes explores their mutual interests-diary-keeping, science, travel, and a love of books-and their divergent enthusiasms, Pepys for theater and music, Evelyn for horticulture and garden design.

Through the richly documented lives of two remarkable men, Willes revisits the history of London and of England in an age of regicide, revolution, fire, and plague to reveal it also as a time of enthralling possibility.
Paperback.
Publisher: Yale University Press 
ISBN:9780300238686